Map Unavailable
Date/Time
Date(s) - 05/30/2023
6:30 pm - 8:30 pm
The Gentle Art of Blessing
Instructor: Dr. Maxine Kaye
Tuesdays:  6:30 P.M. – 8:30 P.M. Eastern Time
May 2, 9, 16, 23, and 30, 2023 via Zoom
A dynamic class based on the book of the same name by Pierre Pradervand.  As the author states, it is: A Simple Practice That Will Transform Your Life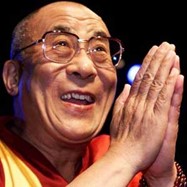 "To bless means to wish, unconditionally and from the deepest chamber of your heart, unrestricted good for others and events; it means to hallow, to hold in reverence, to behold with awe that which is always a gift from the Creator." ~ Pierre Pradervand, The Gentle Art of Blessing, P. 103
Blessings abound in every culture and faith tradition, and we discover and use the universal laws on which they rest.  Learn to live a life filled with love, based on universal principles of gratitude, harmony, circulation, and unconditional love.
Required Book:  Please have "The Gentle Art of Blessing" by Pierre Pradervand
Look forward to class discussions and exercises, with nothing to turn in!
This is a non-tuition, love offering class.