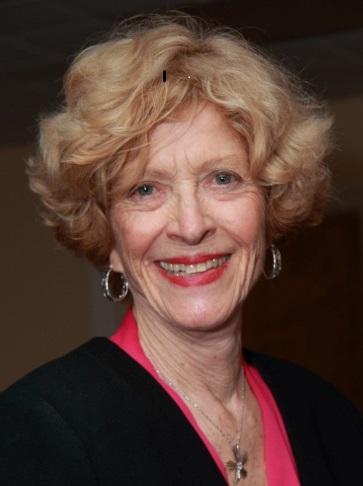 The realization that God is personal to all who are receptive to the Divine Influx enables one to communicate with the Spirit, receiving a direct answer from It. This Jesus was able to do. He was able to balance the personal and the impersonal attributes of being, for the Law is only a natural force, while the Spirit is always Self-Knowing.
~ Ernest Holmes,
Science of Mind
, p. 363
We read how Jesus told his disciples that they were able to do the things that he did, clarifying everyone's connection with Source, and establishing the Kingdom of God being within us all. Focusing this month on "Transformation," we understand that all change begins in Mind and appears in the material world. The Precious Presence within us all is the place of new beginnings, so we "court the Presence" until we experience our oneness with It, then "direct the Law" to fulfill each divine idea ready to be manifest.
It is the open mind that receives guidance and the open heart that finds inspiration, as Jesus, the Master Teacher and Great Way Shower, showed us the way. What is ours to do is simply to invite Spirit to know Itself by means of the unique and beautiful instrumentation of our consciousness. Let's celebrate personal and global transformation and follow the Great Example in our Easter Celebration.
Please join us this Friday at Noon for our "Metaphysical Interpretation of the Seven Last Words"
as we air last year's Good Friday service with sweet, contemplative time with inspirational words and beautiful cello music. It will be archived and available for viewing at any time. This lovely preparation for the Easter experience brings us to Sunday morning, as we live-stream our
Sunday Celebration, "Spiritual Metamorphosis," at 10:30 A.M.
Eastern Daylight Time. We will delight in a
virtual "Bountiful Bouquet"
of your special making for Easter Sunday. As you click the Live Stream link on our website:
www.cslphilly.org
you will be directed either to the Facebook or YouTube channel for viewing.
Until we have established the safety and wisdom of returning to our Center, we will continue streaming these Sundays to you; and, even when we return, our plan is to continue in "hybrid" fashion, with both virtual and in-person Celebrations. Our archived Sundays and Love Notes from Rev. Mike and me may be accessed on that same link. We love sharing music, prayer, and uplifting messages for our Beloved Community and beyond.
With great love and respect,
Dr. Maxine