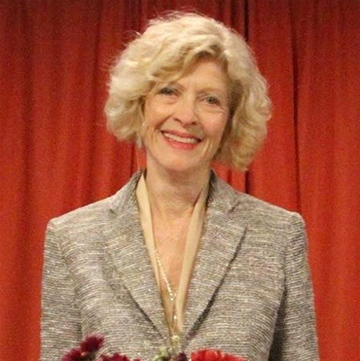 This Generous, Abundant Universe gives freely and constantly of Itself, ready and willing to provide Its beloved creation with all that is necessary for its wellbeing. We enjoy a greater and greater supply of Its Bounty, as we open wider our consciousness of receptivity to Its Infinite Flow. No one would intentionally choose to block the flow of this Good; yet, we understand that hidden beliefs in limitation or past experiences of lack inadvertently close off the acceptance of greater good.
Let's choose today to open our minds to the immensity of Infinite Possibilities of God's Beneficence and our hearts to the depth of Divine Love, forever giving of Itself to all. The truth is: You deserve every good gift, spiritual and material, and nothing can possibly withhold it from you. Any false ideas to the contrary are already dissolving and being replaced with the joy of expanded Abundance and the fun of circulating it for good.
"Prove me now herewith, saith the Lord of Hosts, if I will not open you the windows of heaven, and pour you out a blessing that there shall not be room enough to receive it." Shall we open our own windows . . . and doors . . . and receive the blessings that are already ours?
Join us for the second Sunday in a row when we will meet IN PERSON at Inteprod in Eagleville. How greatly we appreciate Rick and Suzanne Smethers for inviting us to use a portion of their facility in which we establish a sweet "sanctuary" for our 10:30 Celebrations, both live and streamed. We complete our May theme this week, "Receptivity," and my talk will be, "Open Heart/Open Mind." For those who join us on Facebook or YouTube, simply go to our website, www.cslphilly.org at 10:30 A.M. and press the orange "Watch" button. You may watch it later in the day or week in the same manner. We continue providing you with other in-person and virtual events, so check out our Events Calendar.
Members of our Healing Ministry are found on the Practitioner Page of our website, and these dedicated beings are happy to work with you in person or on the phone, using spiritual tools (affirmative prayer) for whatever the need may be, spiritual or material. Call any of them to set up an appointment.
With great love and respect,
Dr. Maxine