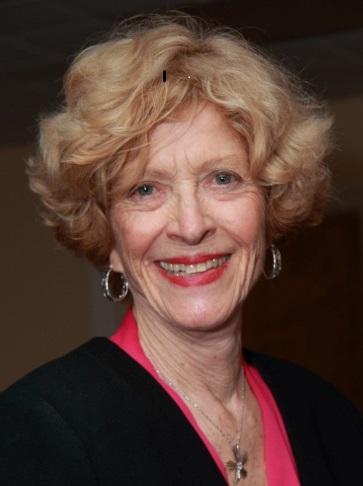 We are now happily in the midst of the Holiday Season, with Hanukkah having just begun on Sunday night for an eight-day Celebration of Light and Christmas only   twenty-five days away.  No matter our faith traditions, we can all follow Thich Nhat Hanh's "gift" suggestion: "Be kind whenever possible, and it is always possible." It is such a joy to bring an attitude of friendliness and helpfulness wherever we go, and it has been delightful to see others entering into this sweet mindset. Whether offering a smile, opening a door, picking up a dropped item, placing money in a bell-ringer's pot, or speaking kindly with a stranger, we truly are engaging in the practice of circulating Love and Compassion and making a difference in the world around us.
Let's choose to move gracefully and generously through the next few weeks, celebrating the joy of open-hearted sharing with others in this time of focus on Peace on Earth and Good Will to all.  Let's let the lovely lights we see everywhere remind us of the One Light that indwells and illumines us all.  Do attend our in-person Winter Solstice Celebration on Saturday, December 18th , if possible, it's theme being: "Nurturing Night; Loving the Light," and let it lift you with inspiring interfaith messages and open your heart to beautiful music.  Special presenters will be musician par excellence, Karen Drucker, and Centers for Spiritual Living Spiritual Leader, Dr. Edward Viljoen. What a wonderful way to bring greater Light into our lives. If you are unable to attend in person, stay tuned for how to receive it virtually later.
As we have completed the month of November, we now move into a new theme for December: "Sacred Days; Holy Nights." We begin our Sunday morning Celebrations in person at 10:30 A.M., following CDC recommendations for everyone's safety and wellbeing, including wearing masks indoors and staying socially distanced. You also have the option of tuning in virtually by going to our website, www.cslphilly.org  and clicking on the orange "watch live" button to be with us.  Upcoming events and past Celebrations, as well as archived Love Notes from Rev. Mike and me are also found on the website. If you come in person, you may enjoy a brief meditation time with our Practitioner of the Day at 10:00 A.M. in the "Upper Room." Our topic this Sunday is, "Small Acts of Large Faith."
Whenever you may feel the need to work with a Practitioner, you will find all seven, plus our Intern, on the Practitioner Page of our website. Whomever you select will gladly work with you, either in person or on the telephone, to walk with you prayerfully through any challenge or to support you spiritually in becoming more open to health, prosperity, relationships, or creative expression.
With great love and respect,
Dr. Maxine