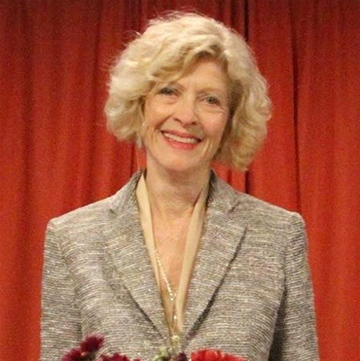 The ideas of God are perfect laws on their way to producing complete and perfect effects. The Universe is alive, conscious, awake and aware. It is love and life. It is law and order. ~ Ernest Holmes, Science of Mind, p. 407
As we deepen our awareness of God's Perfection and how It flows through each of us, we become more open to the healthy vibration of Divine Life expressing as Joyful Health and Radiant Wholeness. In accepting this universal truth, we are more willing and able to release any former erroneous ideas of separation from Source or need to suffer at all.
The only thing between us and our experience of Authentic Aliveness is a false belief in any power other than God's Power and certain limiting ideas we may have inadvertently accepted into our subconscious mind. We were all created in the image and likeness of the Divine: happy, whole, and healthy, so let's move more clearly into this awareness.
Today is election day in many places in our country. Just as we vote for what and whom we consider the best choices for everyone's wellbeing, so we must choose every day our highest thoughts and most harmonious feelings. All this we are impressing upon the wonderful Law of Cause and Effect with the expected result of the experience of greater aliveness in mind and body.
This Sunday, November 13th, we will meet IN PERSON at Inteprod, 2583 Industry Lane, Eagleville, PA and shall also livestream for those not in the area. Our topic will be, "The Joy of Aliveness." Please join us in person or go to our website, www.cslphilly.org and click on the Orange "Watch Live" button. Look through the site to discover our coming events and to view past Celebrations and Love Notes.
Meet our Practitioners on the Practitioner Page of our website and call or text any of them you may wish to have help you through any challenges with the spiritual tools we use in Science of Mind. Even though we all have access to spiritual mind treatment, we may require someone professionally trained to help us from time to time.
With great love and respect,
Dr. Maxine