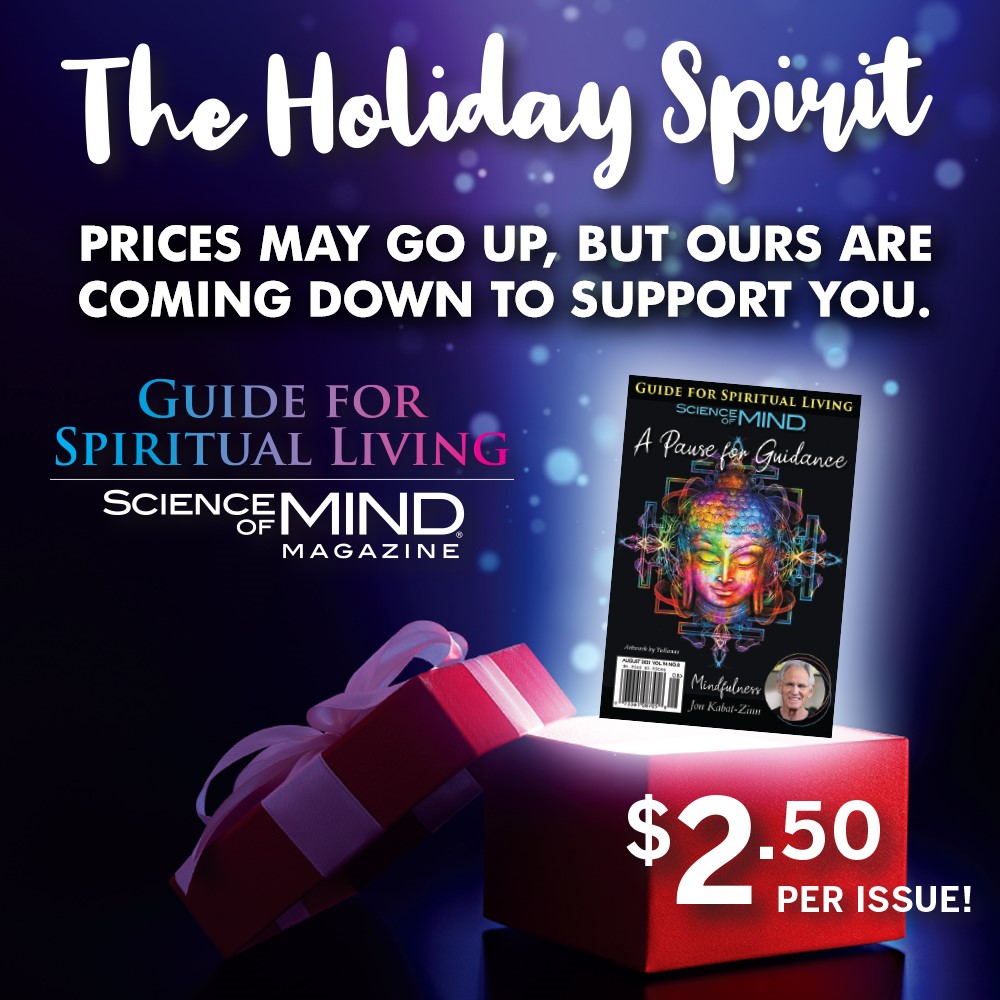 Prices may go up, but ours are coming down to support you on your spiritual journey.
Give a gift that lasts all year with Guide for Spiritual Living: Science of Mind magazine. We're in the holiday spirit with our best subscription offer of the year.
Click here to complete your holiday gift list. Between now and January 31, 2023, all personal and gift subscriptions are $29.95 (no limits!). That's just $2.50 per issue for 112 pages of uplifting and thought-provoking content you won't find anywhere else. And you're supporting the 96-year legacy started by Dr. Ernest Holmes in 1927.
Canadian subscriptions are $36.95 (again, no limits). The digital edition is just $9.95 worldwide. No international orders for this offer, please.
For 2023, the works of Holmes will be presented in a gender-neutral format. And you can expect your favorite authors and new voices along with the popular Daily Guides to offer inspiration and encouragement. Every. Single. Day.