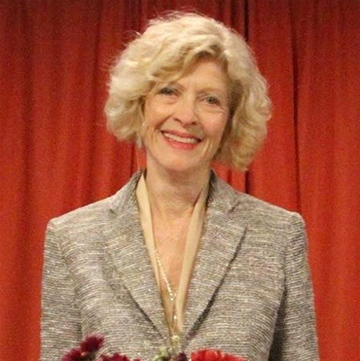 "It is better to light just one little candle than to stumble in the dark! Better far that you light just one little candle, all you need's a tiny spark! If we'd all say a prayer that the world would be free, the wonderful dawn of a new day we'll see. And if everyone lit just one little candle, what a bright world this would be." Song by Roach/Mysels
As we complete the month of November and enter the sacred days of December, our attention turns to the Spirit of the holidays: Solstice, Hanukkah, Christmas, etc. All are involved with light and inspire us to align with the Holy Presence within and around us, as we awaken to what is ours to do in each celebration of illumination.
The One Light which illumines every heart and brightens all creation is the Light of Christ, the Illuminating Presence of the Divine, and It abides within us all. In recognizing our joyous part in bringing joy to the world and inviting peace to abide on earth, we know we must first establish a deep connection with the Divine Love and Infinite Wisdom within us. It is from this place that we bring forth the Light that warms, illumines, heals, and reveals the Truth that sets us all free.
This Sunday's 10:30 A.M. Celebration will be livestreamed from the Inspiration Café in Paoli, PA and may be accessed by going to our website, www.cslphilly.org and clicking on the Orange "Watch Live" button. You may also view previous talks and Love Notes on the site. Our new theme for the month of December is, "Lighting Up the World," and my talk on December 4th will be, "Just One Little Candle."
We offer several delightful opportunities to celebrate this Holy Season together. Be sure to attend our Annual Winter Solstice Celebration at 7:00 P.M. on Saturday, December 17th at Inteprod, 2583 Industry Lane, Eagleville, PA 19403. Doors will open at 6:45 P.M. The theme is, "Grace in the Night; Joy in the Light," and our featured musician is Jim Wade. The next day, Sunday, December 18th, we meet for our Morning Celebration at the same site and are grateful to Suzanne and Rick Smethers for inviting us to use their facility for both events.
Plan to enjoy our Christmas morning Celebration in your "jammies," as we stream it to you, allowing everyone to relax into your personal celebrations at home. Finally, please join us on December 31st at the AVE Clubhouse in Malvern, arriving by 6:45 A.m., when Rev. Mike will lead us at 7:00 A.M. in a beautiful World Peace Meditation, corresponding with all other gatherings around the world at Greenwich Mean Time.
Any of our Practitioners listed on the website's Practitioner Page are available to help you through any challenges or answer questions for you.
With great love and respect,
Dr. Maxine